RELIABLE SERVICE FOR SOUTHWEST MONTANA
Experience & Expertise
Veteran Owned, Montana Grown
For the past 30 years TLC Services has earned a reputation for providing the best, safest, and highest-quality services to home owners, businesses, site managers, contractors and many more in the Southwest Montana region. Located in Belgrade, we are experts in commercial or residential septic services, snow removal, hydro excavation, construction site prep and heavy hauling.

Our experienced septic system staff is equipped to respond promptly to any need whether it includes a completely new installation, or for efficient maintenance and repair. We consistently go the extra mile to ensure that each client is satisfied and are relied upon on projects big and small all over the Southwest Montana region, including a close partnership with Northwestern Energy.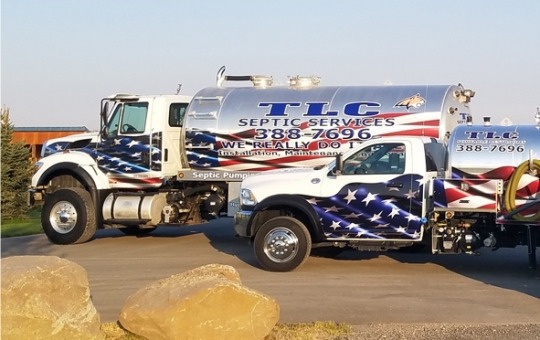 Every Job is Better with a Little TLC
TLC Services began as Tree and Lawn Company 31 years ago. Owners Wesley and Lori Dooley would go door to door, devoted to meeting the landscaping needs of their neighbors. During the recession, Wes was able to purchase septic equipment from a closing business and started his fleet of septic and excavation trucks. Since then, the company has grown as they saw need in the area, motivated by their desire to serve as, not a small piece of a job site, but provide everything necessary from start to finish. This way, TLC can oversee every project their clients call them for and ensure its quality and safety.
Featured Customers
We Have Had the Pleasure to Serve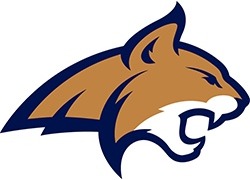 Montana State University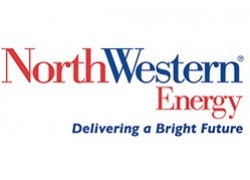 Northwest Energy
Your Organization
TLC Services is proud to offer the following services to not only the Southwest Montana region, but also Wyoming and Idaho.
Services Offered
Septic Services
TLC's septic services are the most comprehensive you'll find in Southwest Montana. We are licensed in 4 counties in Montana for septic installation and in 56 counties for septic pumping, so we understand the diverse needs and issues that can arise with septic service, treatment, installation and maintenance. We offer septic inspections, septic tank pumping, drain field repair, septic system installation, excavation and repair.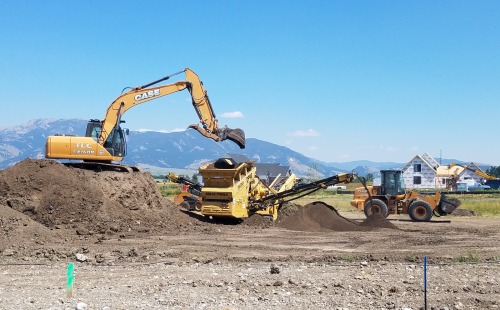 Excavation Services
As an Montana excavation contractor, we offer full excavation and services and all equipment necessary for any job — from foundation work, to building your driveway, installing your septic to hooking up your water or power lines. We own dump trucks to haul materials on or off your site and provide topsoil if you need it.

Portable Toilets
Whether you need one for a year, or a hundred for a day, TLC has your porta potty rental needs covered. We deliver to Belgrade, Bozeman, Manhattan, Three Forks, Livingston and surrounding communities. Whether a wedding, concert, construction site or any other event, our units are clean, sturdy and are maintained by us.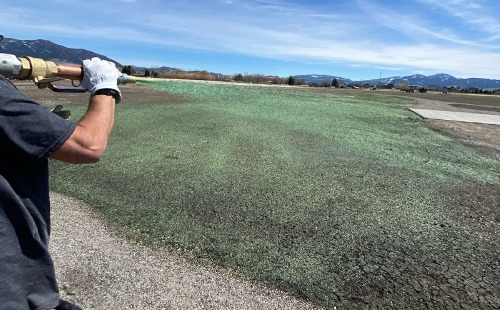 Hydro Seeding
Hydro seeding is the fastest and least expensive way to cover difficult terrain with grass. Better yet, hydro seeding is highly versatile! It's perfect for a ton of different applications. It's used to establish new or rejuvenate existing lawns. hydro seeding generally promotes faster, healthier grass growth as well. So, If you need grass quickly and other options will be too expensive or too complicated, we can help!
Hydro Excavation
In addition to our regular excavation services, TLC offers hydro excavation to safely and efficiently expose underground utilities. Hydro excavation is a non-mechanical, non-destructive process that uses pressurized water jetting and industrial strength vacuum to evacuate soil. Our hydro excavation trucks are designed to power through difficult terrain, including frozen ground, safely and with low impact on the surrounding area.

Gravel Shooting
TLC offers the transportation, placement and leveling of gravel and other materials for construction jobs. We have a gravel shooter that is able to place gravel, sand, topsoil or wood chips without damaging surrounding areas right where you want them. Our team of gravel shooters are safe and precise and we can source materials for you if needed. Whether it's a small backyard project a large scale construction job, or a simple gravel delivery, we're here to serve your needs.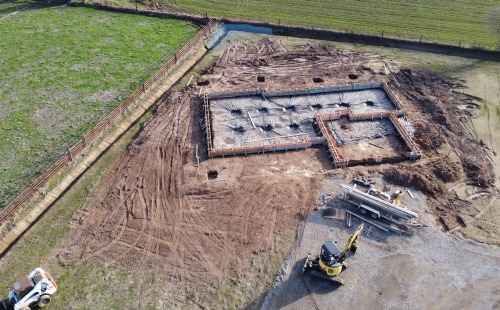 Concrete
TLC Services is behind your construction project 100%! Our concrete services cover the needs of a construction site—from footers to patios. We come equipped with trucks big and small to your construction site, ready to pour and level any project expertly!
Snow Plowing
In Montana, we have snow — and a lot of it. TLC has a fleet of snow removal equipment for professional, timely and safe Bozeman snow removal services. From retail parking lots, to neighborhood streets, driveways and sidewalks, we have you covered no matter how much of the white stuff falls.

FINEST IN SOUTHWEST MONTANA
Our Team is There For You
TLC Septic Service and Excavation Service offers 24/7 emergency services. If you are experiencing a septic emergency after hours, we can be reached at (406) 388-7696 and our on-call staff will assist you.