Grow Grass Anywhere
Hydro seeding is the most inexpensive and fast way to cover difficult terrain with grass. Better yet, hydro seeding is highly versatile! It's perfect for a ton of different applications. It's used to establish new lawns or rejuvenate existing ones. Hydro seeding generally promotes faster, healthier grass growth as well. So, If you need grass quickly and other options will be too expensive or too complicated, we can help!
We have years of experience prepping, installing, and guiding customers through the entire hydro seeding process. So, TLC Services is confident that you will not be disappointed by the quality of lawn you grow. With us, you're in good hands—always!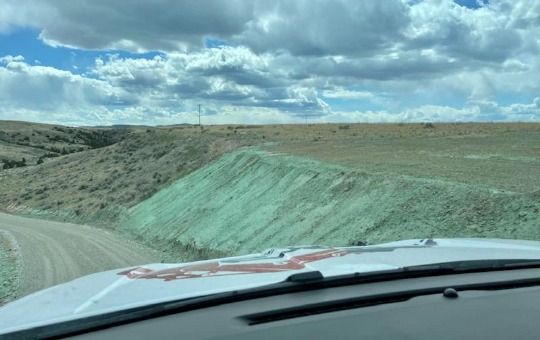 We're Your Hydro Seeding Team
Results You Can Trust
Hydro seeding is an amazing way to cover ground with new grass and we've been responsible for helping Bozeman and the Gallatin Valley grow grass with our hydro seeding services for years now. We love working with this community and we hope to continue to do so in the coming years.
Hire us today
!
Hydro Seeding Services
We offer hydro seeding to everyone. So if you own:
Residential property
Commercial property
Erosion prone hillsides
Land that needs spot-seeding
A plot of land that's difficult to seed
Reach out
! We will be able to help you grow thick, luscious grass with a robust root system that will withstand the test of time.
What is Hydro Seeding?
Our hydro seeding process is easy and quick! During a hydro seeding appointment, we'll spray a mixture of seed, water, mulch, fertilizer, and tackifying slurry mix over your property. The mixture we've sprayed soaks into the ground and glues the seeds down to the earth during germination. After the grass sprouts, it will use the slurry we sprayed onto the hillside and grow like wildfire.
The success of your grass is still dependent on the proper care, but hydro seeding makes that care easy! Keep reading to learn more.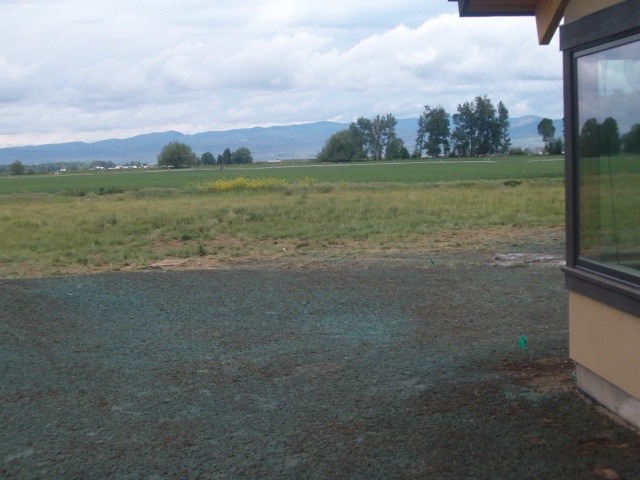 How to Grow Your Lawn
We recommend watering your new lawn regularly! In general, keep your lawn moist but never soggy. You'll know you've overwatered when your hydro seeded property is full of puddles. We would love to help you set up your irrigation system!
The fertilizer in our hydro seeding mixture will last for 30-45 days, so start fertilizing after about a month of growth. Contact us to find the best kind of fertilizer for your new lawn!
We use a great tackifying slurry and great seeds. However, the glue is designed to resist the wind and not your feet— so please don't walk on it! If you walk on your hydro seeded lawn within three weeks of sprouting, your grass could develop patches with weak roots.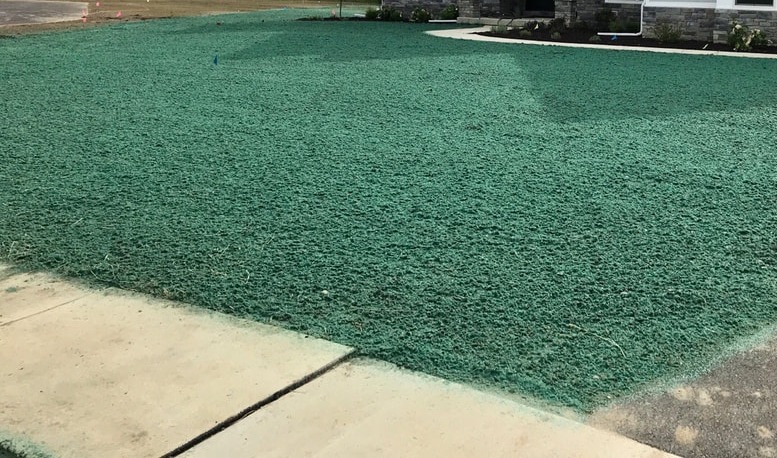 Keeping Weeds Under Control
We only use certified seeds. So, our hydro seeding process will never give you weeds! Still, old seeds and roots in the ground can grow once hydro seeding has happened. (Our fertilizer is just that good!) So, you may see weeds begin to sprout. If they do, please don't spray them! Check with a State-licensed applicator to find the best ways to de-weed.
(Hey, we're a State-licensed applicator. If you've noticed weeds,
give us a call
!)
NEED IT DONE QUICKLY AND WELL?
We Can't Wait To Hear From You
Contact Us