Whether you're hosting an event, building a house, or getting married, you won't want to think about portable sanitation — let TLC Services take care of it. Whether you need one or a hundred, we provide clean, portable potties, pick up and delivery, maintenance and pumping. All are double-sided for durability and privacy, some in standard, ladies only, or handicapped, and above all — stocked and clean.
We lease portable toilets throughout Gallatin and Park Counties and are fully-stocked, meaning if your event requires a hundred for a day, or one for a year —we've got you covered. All are serviced weekly and will move from job site to jobs site as needed.

Unsure of your rental needs? Contact TLC Services and we will help you determine how many porta potties you will need for your event or job site.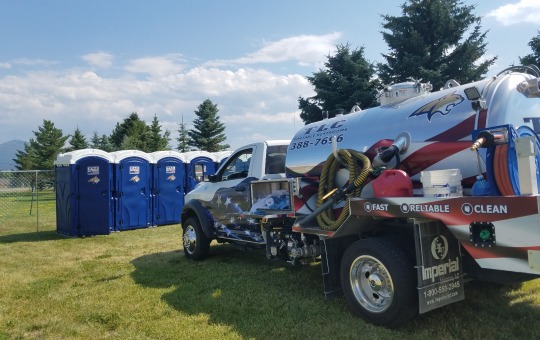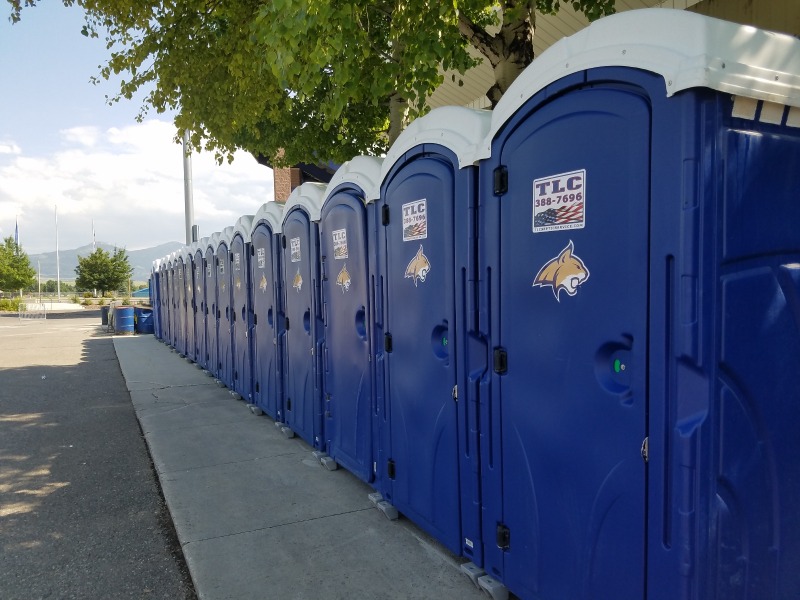 Unisex Portable Toilets
All our Unisex porta-potties have a standard seat, urinal with deodorizer screen, hand sanitizer, mirror, coat hook, and they are tall enough to accommodate you with your hat still on! Our Unisex porta potties are a dark blue.
Ladies Only Portable Toilets
The Pink Portable Toilets all have a standard seat, hand sanitizer, mirror, coat hook and a shelf. Our Pink Porta-Potties help Support Breast Cancer Awareness.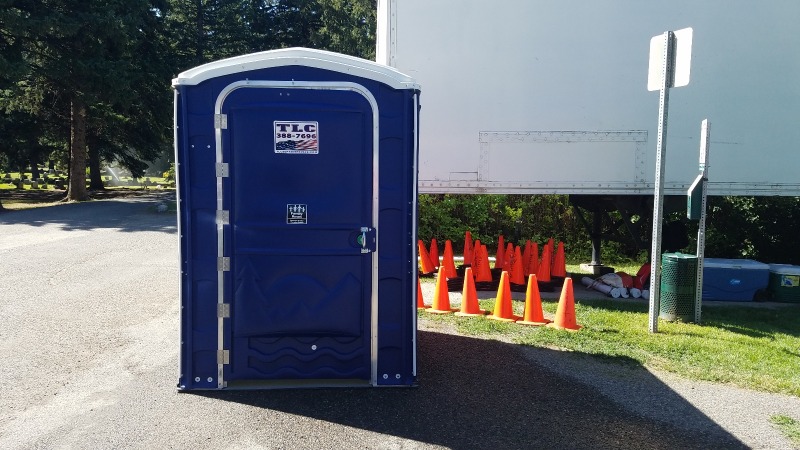 Handicap Accessible Portable Toilets
ADA Approved Portable Toilets. These portable toilets have a wheel-in threshold, lower handle, automatic door closer, hand rails, lower seat, hand sanitizer, mirror, coat hook, and an infant changing station. These portable restrooms are great for all events. Easy for your older family members, large enough for a bride and her helpers, and are family friendly.
Portable Toilets with Sinks
TLC Septic Service Portable Toilets has porta potties with self contained sinks so you can wash your hands. These portable toilets have a standard seat, hand wash sink with water, soap and paper towels. We have porta potties with sinks in both the dark blue and pink colors. These porta potties are great for weddings and special events.
NEED IT DONE QUICKLY AND WELL?
We Can't Wait To Hear From You
Contact Us